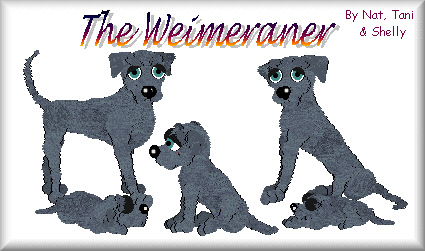 Weimeraner Conformation
~Eyes: Blue--3pts.
~Eyelids: Black--3pts. Grey--2pts.
~Paws: Black&DarkGrey--3pts.
~Coat: SteelBlue--3pts.
~Height: 4-5
~Ears: Dali Type--3pts.
~Muzzle: Dali Type--3pts.(with Black spot 2pts.)
~Body Type: Slender Dali Body, Smaller Dali eyes. Slight Dane fluff.
~To Be Purebred: Must be related to Boise

Download Area
Here are the Origanal 8 for download!
Click here to get all of them!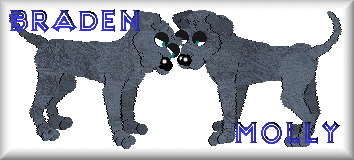 Names: Braden & Molly
Heights: B- 4.5, M- 4.5
Comments: Sweeties! Much in luv!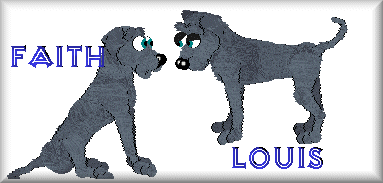 Names: Faith & Louis
Heights: F- 4.4, L- 4.5
Comments- The First pups born of the origanal 8, so they are a little older than the others.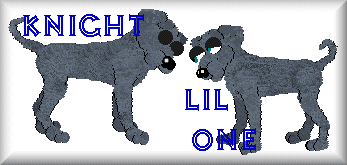 Names: Knight & Lil One
Heights:K- 4.5, L- 4.4
Comments- They are really nice dogz, and really love each other!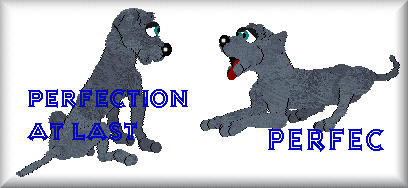 Names: Perfec & Perfection At Last(PAL)
Heights: P- 4.5, PAL- 4.5
Comments- They had 2 kids so far, all the couples have had 1 kid, but these have had 2! But these are really sweet petz!