Mudd Puppiez Confirmation & Origanal 8 Page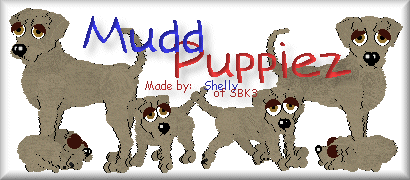 Mudd Puppiez Confirmation
Eyes:Tan - 3pts. Dark Orangish Tan - 3pts.(very small difference, you can usually see it in the profile pics though)
Eyelids: Dark Brown - 3pts.
Paws: Black - 3pts.
Coat: Mouse Brown - 3pts.
Height: 4-5 - 3pts.
Ears: Dali Type - 3pts.
Muzzle: Dali Type - 3pts.
Body Type: A Slightly Thicker Dali Build, and Slightly Shorter Lab Fur. Slender Legs, Slender Body, Sloping into a Large Chest.
To Be Purebred: Must be related to FastWalker II & Shannon,Father & Mother of the Origanal 8.

Origanal 8 Download Area
*You must have winzip in order to download these dogz*
I have paired the dogz, while only 2 of them have actually bred all ready, they are all in love and will breed pretty easily if given the time. You don't have to get the 2 dogz in the pair, but it will be easier to breed them.
Pairs
Lucky - Dana
Blitz - Zoey
Destiny - Charmin
Bullet - Callie
Download All

Blitz
Height: 4.2
Very Sweet!!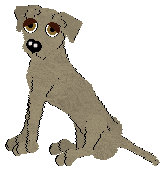 Bullet
Height: 4.5
He is very playful!

Callie
Height: 4.4
She is prolly the one with the most attitude, but she'll be a great mom!

Charmin
Height: 4.3
He is the sweetest dogz! I love him sooo much!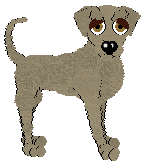 Dana
Height: 4.5
She is a really good poser, and is SOOO in love with Lucky!!! Please get these 2 together!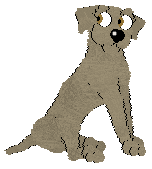 Destiny
Height: 4.5
This is the flirt I guess, she likes just about all of them, but she likes Charmin the best!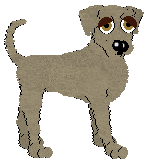 Lucky
Height: 4.5
He is a good poser, and he loves Dana so PLEASE get them together!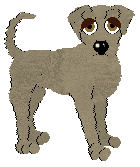 Zoey
Height: 4.4
She is really sweet! She is the youngest, so she may still grow a little.

Email Shelly
Go to SBK3
Other breeds by Shelly:
Tibetan Snow Dogz:
Confirmation
Origanal 8